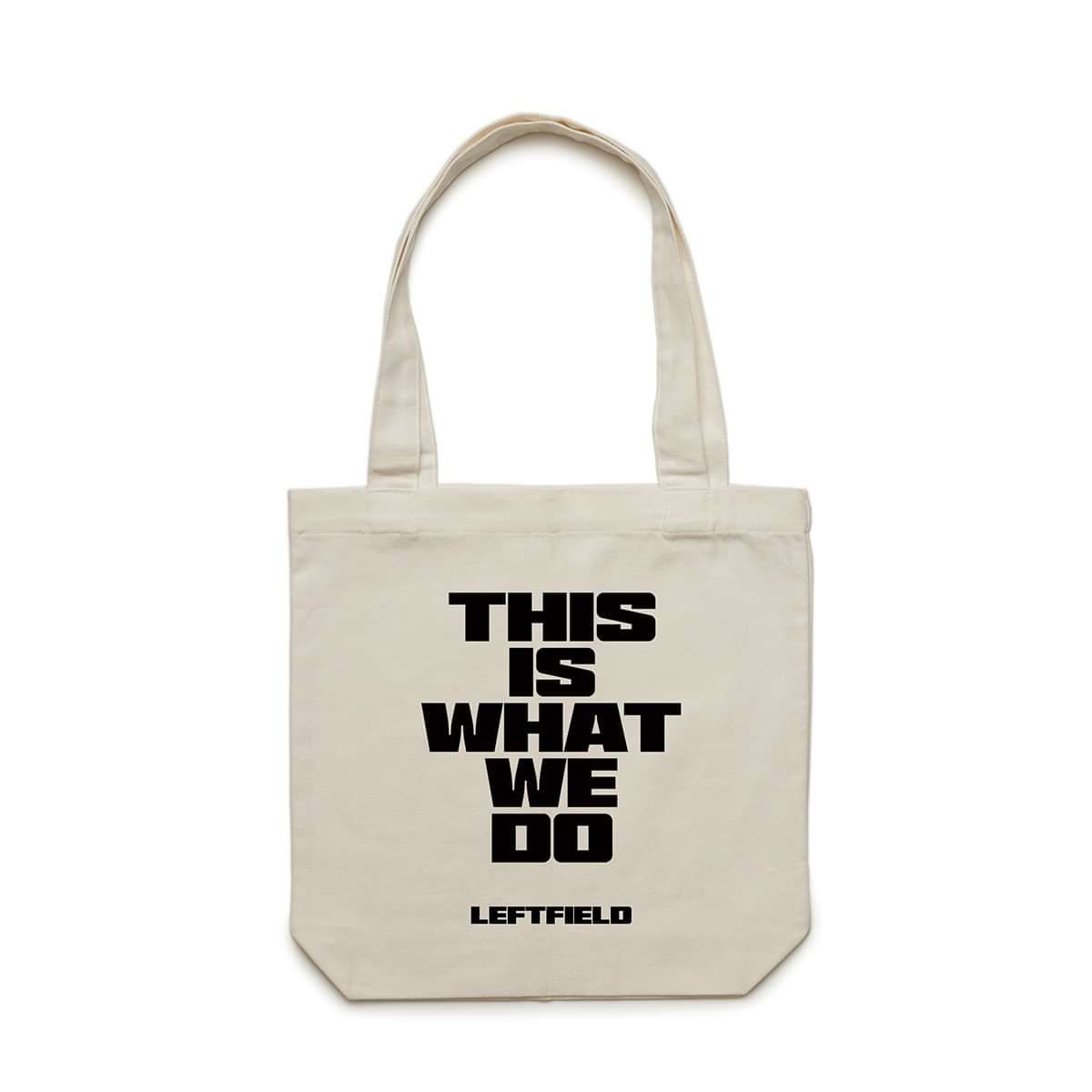 Logo / TIWWD – Natural Tote Bag
Official Leftfield Merchandise.
Last order date for Christmas delivery (recommended but not guaranteed) is December 3rd. After this date, orders will be dispatched but may not arrive in time for Christmas.
The woven tote bag is cut in premium 300gsm 80% reclaimed cotton, 20% recycled polyester and features clean and reinforcing finishes. 37 x 43cm.